Go to the origins

to look to the future
The proximity of the 800th Anniversary of the Order has served as stimulus for the Foundation Obra Mercedaria works to provide value consider the project a hallmark renovated yet firmly rooted in the history and meaning of the Order. Signs that will henceforth our outsourcing in social work.
A word
With the rescue of Latin nominative 800 years ago gave name to the adventure east of San Pedro Nolasco and his first companions, we help to increase the visibility and global footprint of the large family Mercedaria initiatives and works which faces in the new times. The logo "mercedarii" act symbolically as a "watermark" as the common denominator of the family Mercedaria, in the communication of the Foundation.

A symbol
A 'm' tiny enlarged. The initial words of Mercy, Mary … also our initial order, the sign has been chosen to build on it a symbol which integrates the cross bars and the crown jewels present in our legendary shield , using graphic language of our time.

We see the new 'm' Mercedaria as the representation of a meeting space, a balcony in the world, a roof for shelter and redemption modern lines under austere Romanesque arches us to stage our own origins.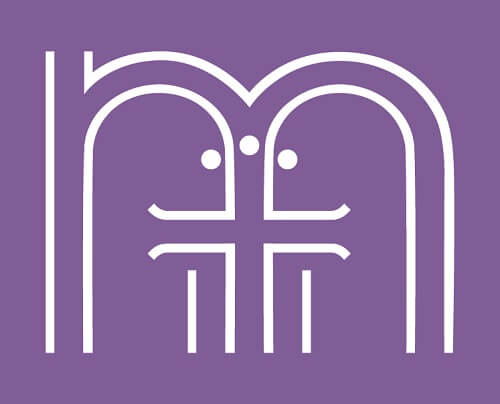 A color
Respecting the colors white, red and gold that have accompanied the order for eight centuries already present in his habit, since in his shield, the Foundation Obra Mercedaria has proposed to enrich its color palette providing signals identity color of deep spiritual significance and liturgical color mundane struggle and freedom.